You have probably seen Wendy Dolan's work–in fact, she designed Rent-A-Nerd's new custom website (which we think is great!).  Born and raised in Houma, Wendy lived in as many places as possible before settling down in New Orleans in 2011.  Here she founded Get Online NOLA, a locally-minded offspring of her world-wide website design company, Faudo (which she and her husband founded in 2008 and which is now also based in New Orleans).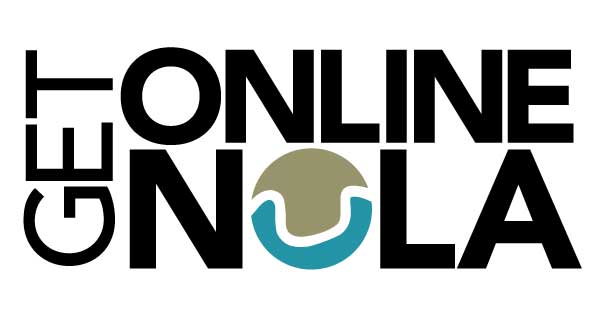 Although Faudo's clients extend from Los Angeles to New York, London, and beyond, Get Online NOLA was developed specifically for local small and mid-sized businesses that desperately need a website, but may not have the resources to build or maintain a custom site.  Through Get Online Nola, Wendy is providing local business owners with affordable and effective websites at a fraction of the cost of custom sites.  When asked to describe why she enjoys owning a business in New Orleans, Wendy states, "The New Orleans business community is very supportive, and there are fantastic opportunities to meet other entrepreneurs, and become involved in the city. Plus, the food is amazing!"
Here are Wendy's responses to our "fun facts" questions:
What's your favorite NOLA neighborhood to live in? I live in Navarre (between Lakeview and Mid-City).  It's all I know and I love it here, especially because we're a short walk from City Park.
Mardi Gras or Jazz Fest: Mardi Gras because I love the spirit of the city during the season, and the uniqueness of it all. Plus my toddler was really into it this year.
Favorite Snoball Stand: We usually go to our local spot, Ike's, but I never pass up a chance for a fresh fruit snowball from Beaucoup Juice on Freret.
New red, or traditional green, streetcars? New (because they are air-conditioned)
Saints or Pelicans? SAINTS
Favorite NOLA athlete: I'm going to have to be safe and go with my hubby, Jeremy Dolan, who (sometimes) plays for the national championship NOLA Rugby team. (I'm not a big sports fan, shhh.)  [Editor's note: We think it's super cool that Wendy's husband plays rugby!]
Favorite local music venue: Frenchman St.–there's always something good going on.
Café du Monde or Morning Call: Morning Call (cause its in my 'hood and I'm specific about powdered sugar application.)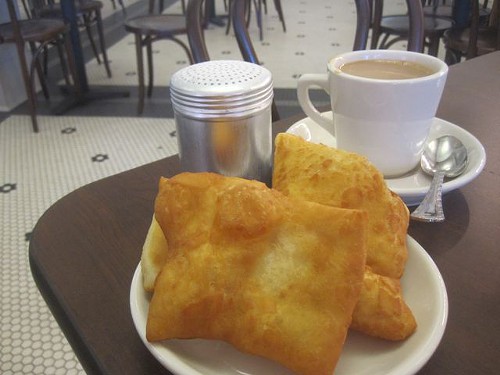 An ideal NOLA weekend:  There's just so much to do…
Saturday: Canoe ride on Bayou St John, Shrimp po-boy from Parkway or Café Navarre, hang out in my back yard and play with my family, then catch a live show on Frenchman.
Sunday: Early morning Yoga at Swan River on Canal. Brunch at Ruby Slipper. Bike Ride through City Park with a stop at the "Singing Oak," or perhaps a trip to Audubon Zoo.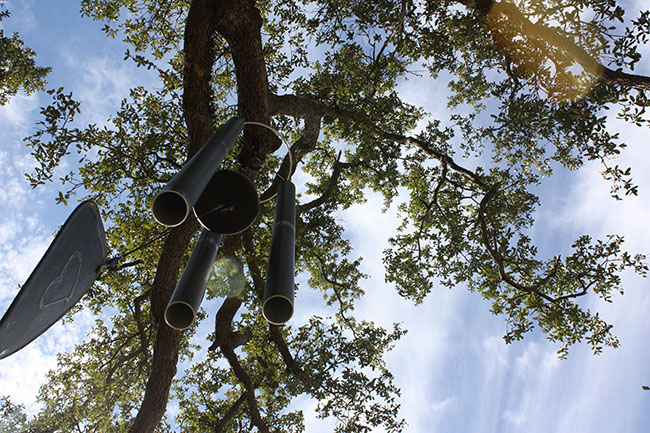 What tech device could you not live without?  My iPhone (Such a boring answer, I know.)
Favorite mobile app:  Chromecast! We got rid of cable and just use our phones to "broadcast" netflix, google play and hulu to our TV.  [Editor's note:  Check out our blog on this fabulous app!]
Favorite website(s) for fun:  "Let me google that for You" http://lmgtfy.com/ ('cause it makes me chuckle)  [Editor's note:  The site bills itself as: "For all those people who find it more convenient to bother you with their question rather than google it for themselves."  We think that's funny too.]
Favorite website for work:  Feedly. It's a news aggregator/rss feed that allows me to scan all the news and fun sites I love every day.
Anything new for you and/or your business in 2014?  We'll be hosting a few workshops to help teach small business owners how to get online. And we're super excited to sponsor Bayoo Boogaloo this year! Look for our tent.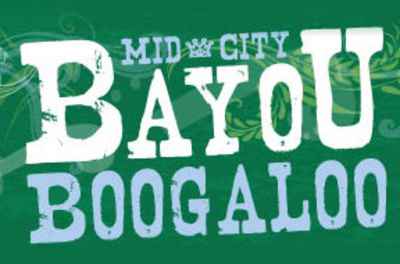 Bonus info: I'm a bit of a daredevil. I've been skydiving 15 times, and done 50+ scuba dives.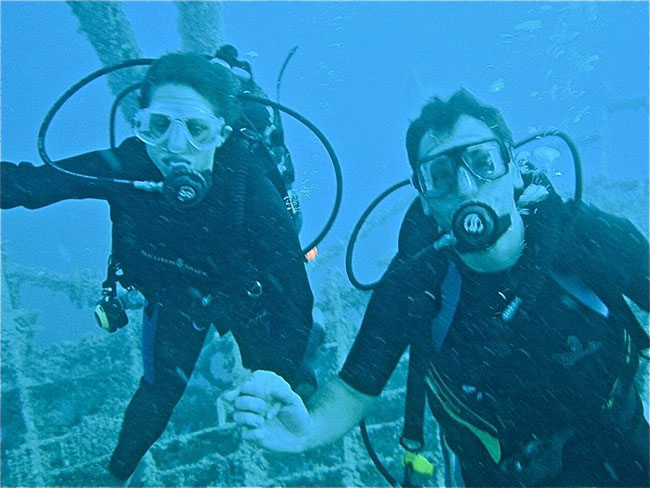 For more information about Get Online NOLA, check out their website, or follow them on Facebook and Twitter!